Description
Course Duration:            Self Paced- with lifetime access to course content
Course Delivery:             Online 
Qualification:                  Certificate of Professional Fashion Styling

Certificate of Professional Fashion Styling
This fashion course has been designed for fashion enthusiasts and anyone who wants to start a fashion career as a fashion stylist, personal stylist, personal shopper, colour consultant or wardrobe stylist.
As a fashion stylist, you will style with many clients who will need your help finding the right styles for their body shape and lifestyle. You could also work with fashion brands to help them style editorial shoots, advertising campaigns, social media campaigns and runway shows, and so much more. Start your career with our straight forward  styling course which will teach the core skills you need to succeed as a fashion stylist. 
La Mode's  'Certificate in Professional Fashion Styling ' is a fast track program designed to teach the key skills that are required to become a working fashion stylist, and equip you with all the knowledge needed to land your dream job in the industry!
What You Will Learn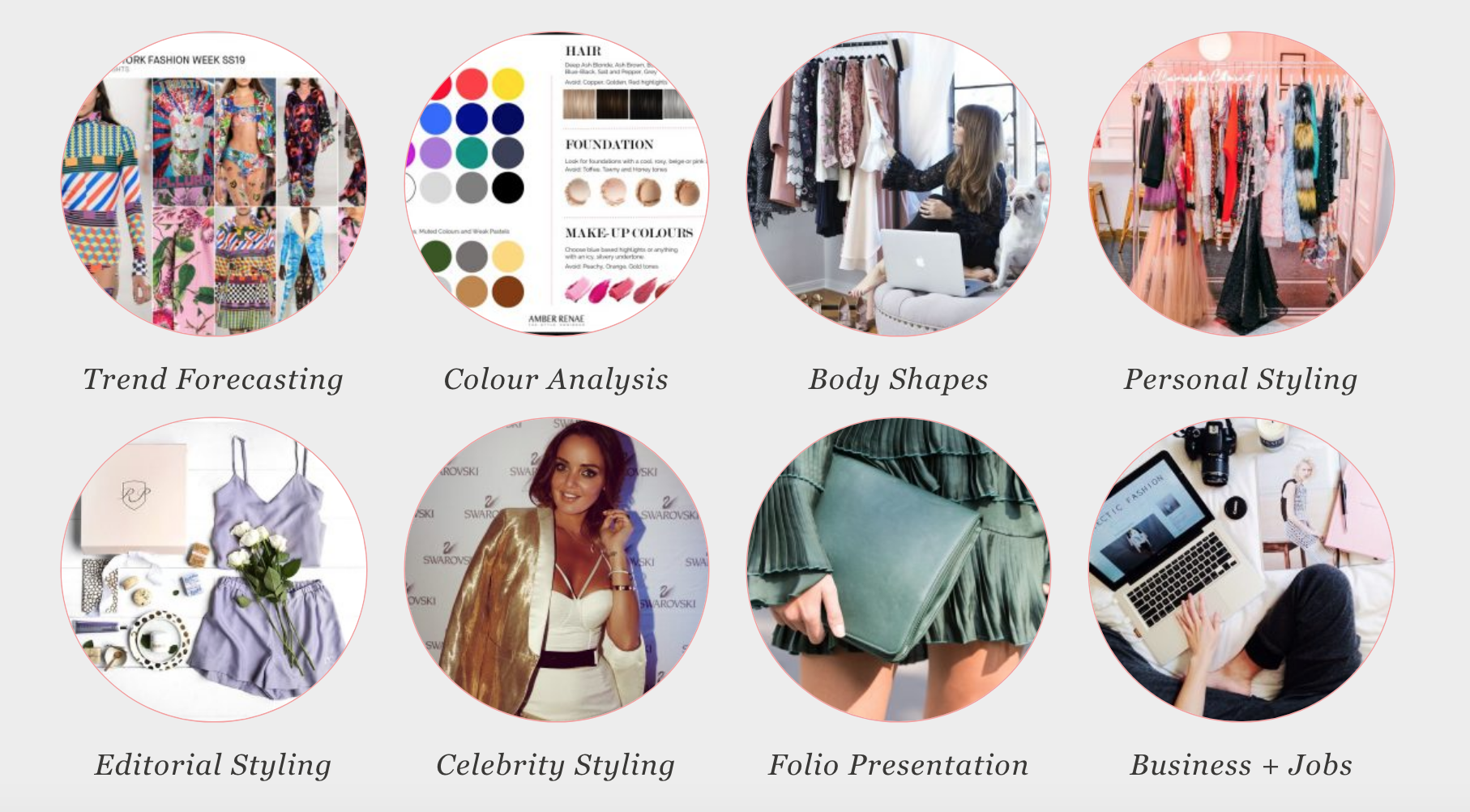 Whats Included
Course Topic Overview
Fashion Styling 101
Learn how to style different body shapes

Learn how to advice your clients on style for their body shape

Learn how to identify the right colours for a client

Learn to advice your clients on colours that suit them best

Learn how to market yourself in the fashion industry

Learn how to get more experienced and get noticed

Learn how to generate more business

Learn the endless business opportunities of working in fashion
Fashion Styling:  Obtaining Clients and Working with Fashion Agencies
How to get consistent paid jobs, and when its a good idea to do work experience or assist

How to approach potential clients and photographers and what strategies you can use to strengthen

 those relationships

How to be a superstar networker and get your work published and in front of agencies and brands

The marketing and PR strategies to book dream clients and get repeat business
Successful Fashion Styling- Setting Yourself  Apart from the Competition
The difference between the 6 Main types of styling, the skills required for each, the expected rates of pay and more importantly how to get started today!

Important terminology that need to understand

The MUST-KNOW resources that will get you up and running quicker than your competition

The secret marketing technique that I use to make me memorable

How to create a website with the 'WOW' factor for under $100!

How to get networked and start earning $ quickly

How to quickly secure a killer internship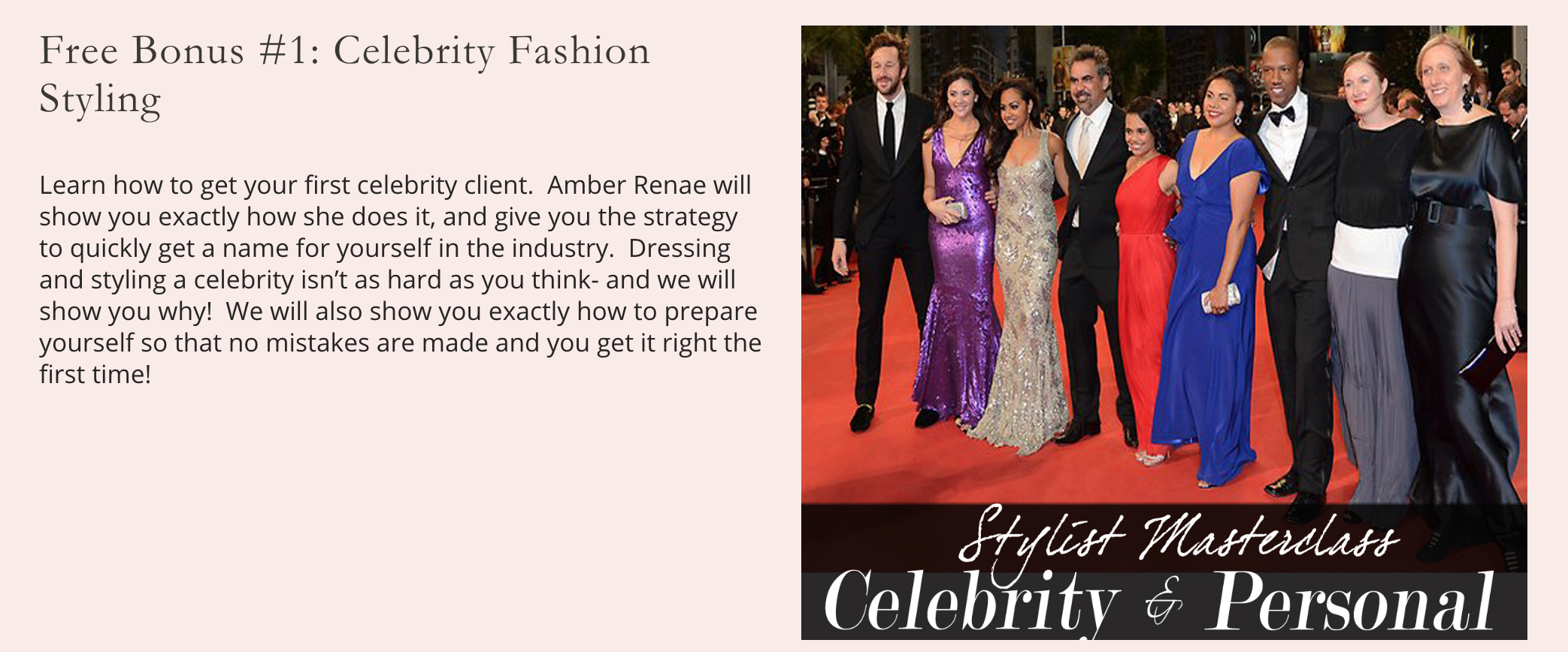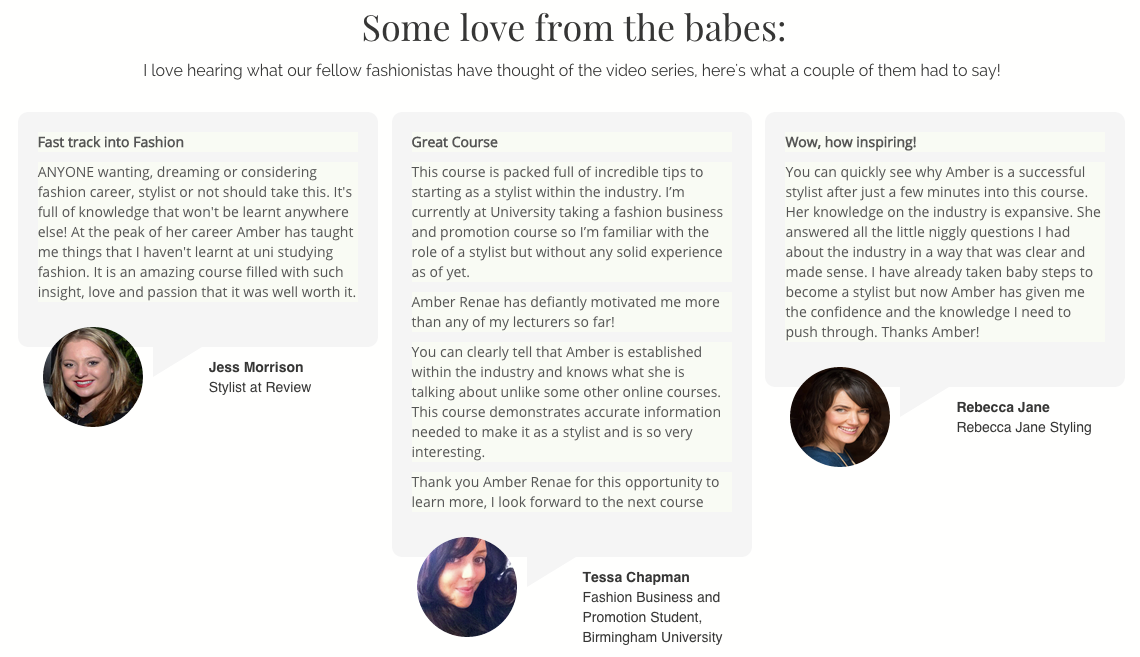 Get Job Ready
Theory's good, but nothing trumps experience. Our short courses are designed by industry professionals to be practical and hands-on. Less essay writing, more job-ready skills. Get ready to boost that CV.
Industry Connections
Connections can give  you a foot in the door, and propel you in the right direction a lot faster then discovering things  through trial and error  yourself.  This course will give you connections to a real fashion industry mentor that can help guide you with  your individual questions about the industry. Our students are also the first know about any work experience opportunities or Intern positions available.  
Get Your Dream Job In Fashion + Build A Career Filled With Passion