Sale!
Start Your Own Fashion Line- Business Mentoring Course
Limited Time Offer! Save nearly half price and get expert training on how to successfully launch your own Fashion Line for $497 off the original price!
If you have ever dreamed of starting your own fashion line- let us help you make it a reality! This program is specifically designed to help you successfully launch your own line of clothing or accessories.


Product Description
Course Name:                    Start Your Own Fashion Line
Course Price Upfront:     $500 Upfront- No More to Pay ( Normally $997)
Payment Plan Option:      $49/ week for 12 weeks
Course Duration:              Self Paced Online: 3 to 12 months
Course Delivery:               Online 
Learning Outcome:          Successfully Launch Your Own Fashion Line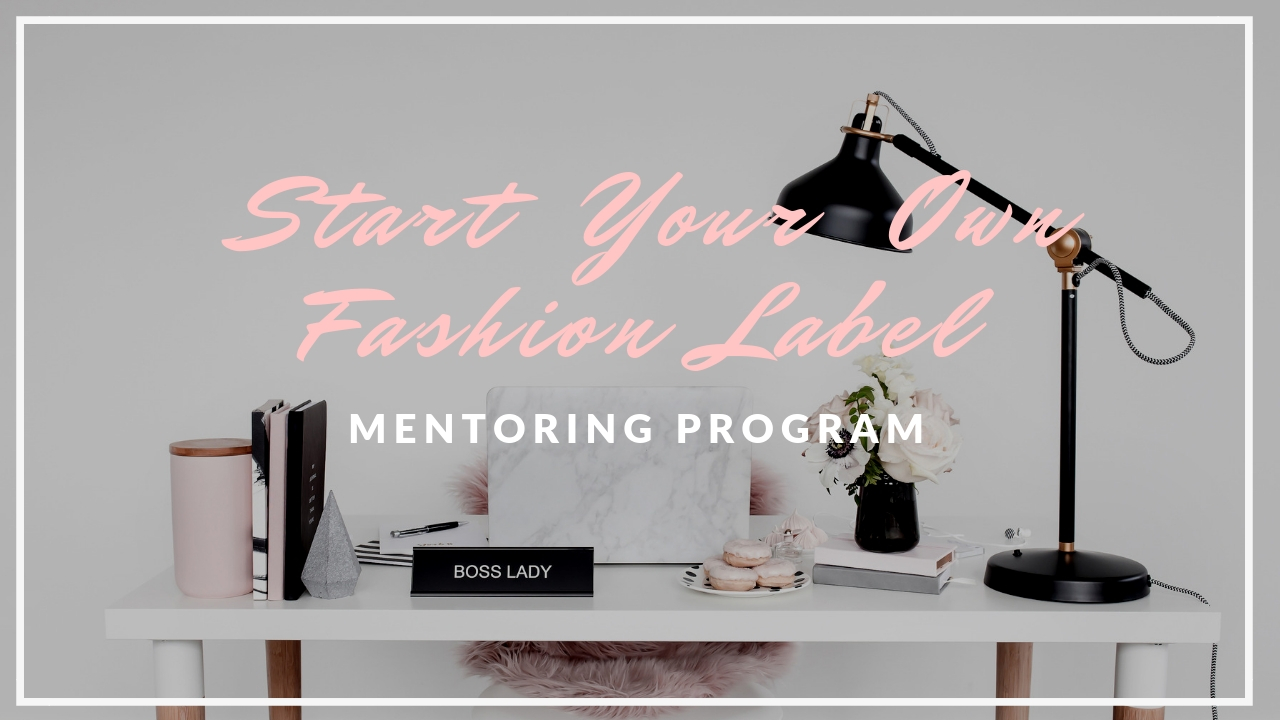 Start Your Own Fashion Line Online Course
If you have ever dreamt of starting your own fashion line- let us help you make it a reality!
This program is specifically designed to help you successfully launch your own line of clothing or accessories.
Step by Step instructions will be given taking you through the process of building your own fashion brand, getting your designs made with a manufacturer, and then selling your designs to potential store owners, buyers and retail chains.
There are various manufacturing and supplier Eclasses, helping you source the right fabric suppliers, and find the right manufacturers.  You will also receive templates for tech packs, quality control checklists, supplier contracts, and order forms.
The course also covers how to get your label to an international presence, get your website up and running, and create your own online store to sell your designs.
There are various marketing Eclasses designed to help you market your label and sell your designs. Resources include PR contact lists, Press Release Templates, Marketing plan templates, social media training, and  advice on how to build a large global following of your brand- both online and offline.
If you are struggling with Illustrating or communicating you designs, we provide you fashion illustration figure templates- to help you quickly and easily professional draw your designs.
We also provide Adobe Illustrator Eclasses to help you develop your tech packs.
Individual advice and guidance is given during this program tailored to your requirements.
Course Content- Sneak Peak
What's Included

Course Topic Overview
DESIGNING YOUR RANGE/ COLLECTION 
Fashion illustration 101- How to illustrate your collection professionally ( even if you cant draw!)

Finding a niche market for your collection

Compiling your collection- ideal number of pieces  to include and range mix

Designing best selling items- factors to ensure you have in your collection

How to price your designs- for profit

Sourcing manufacturers to make your designs ( so you don't have to sew it yourself)

Developing  garment tech packs

How to stand out from your competition
PRODUCTION / MANUFACTURING
Finding trustworthy manufacturers and suppliers (local and international)

How to get manufacturers to want to deal with you- and not rip you off

How to communicate with manufacturers/ factories when English is their second language

The sampling process- as overcoming sampling mishaps

The production process- minimum orders, sampling and bulk production

Terms and conditions and contracts with your manufacturers

How and where to source the best fabric and trims- for wholesale pricing

Where to print your own pattern design on fabric  ( screen printing and digital printing)

Putting together your tech packs correctly

Swing tags, labelling and packaging

Importing – dealing with customs agents,  and shipping.
BUSINESS GOAL SETTING
Business plan template for a Fashion / Clothing Line

Business planning and goal setting

Registering your business name, and website domain names

Obtaining funding- best funding programs available for small business owners

Government grants 

Financial costings- planning how much capital will you need

What months you should be releasing your collection

Fashion time frames- and lead times
SALES / MARKETING
How to market your fashion line on a shoe string budget

Creating your brand and vision

Building a low cost but highly effective marketing plan

Building your social media channels to promote sales of your collection

Writing an effective press release and Media Contacts List

How to find stockists

How to sell to a fashion buyer ( how to get an appointment, how to prepare for the showing, and how to present.)

Creating a range plan and look book  

Preparing your order forms and terms and conditions of trade 

Strategies for getting traffic to your own website

Advanced social media strategies for clothing labels- using pinterest, instagram and facebook.
ONLINE STORE / WEB PRESENCE
How to set up your own online store and/or website- for under $100

Setting up a facebook page, blog, youtube channel, instagram, pinterest 

Planning and implementing a social media marketing strategy

How to increase your  followers on social media channels

Google rules and ranking secrets to getting found online

How to increase your sales on your online store

Payment gateways to accept payments online from your e-commerce store
MONEY MANAGEMENT
Putting together a sales plan

Pre-selling your collection prior to bulk production

Costing your collection- raw cost, wholesale cost and retail cost.

Selling wholesale  vs selling from your own online store  ( profit margin differences)

Budgeting for your sampling process

How to double your profit
Course Inclusions
Get Business Ready
Theory's good, but nothing trumps experience. Our short courses are designed by industry professionals to be practical and hands-on. Less essay writing, more real life business skills. Get ready to launch  your label and make it a success in the real world.
Industry Connections
Connections can give  you a foot in the door, and propel you in the right direction a lot faster then discovering things  through trial and error  yourself.  This course will give you connections to a real fashion industry mentor that can help guide you with  your individual questions about your unique label ideas / business. Included in the program is also several 'A' grade industry contacts  for companies that provide manufacture, whole sale fabrics, interior labels, fabric printing, and much more.  
Get Your Dream Job In Fashion + Build A Career Filled With Passion