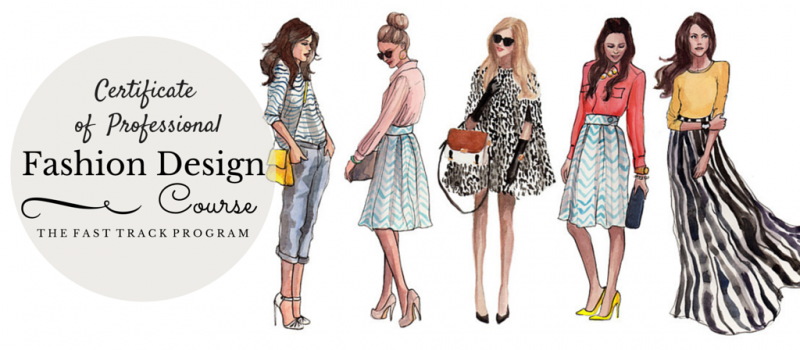 "Discover The Secret To Having a Successful Career as a Fashion Designer"

Then you may just have what it takes to Profit from your Passion!
Introducing Australia's Number One…
Fast Track  Fashion Design Course!
Including FREE Fashion Mentoring For Starting Your Own Fashion Line!

Certificate of Professional Fashion Design- Course
Course Tuition:             $997.00   SALE- $697
Course Duration:          By Correspondence: Up to 12 months
Course Delivery:           Online (Includes Eclasses + Course Manual Shipped To You)
Qualification:                Certificate of Professional Fashion Design
Payment Plan                $49/week   Subscribe  to Payment Plan Below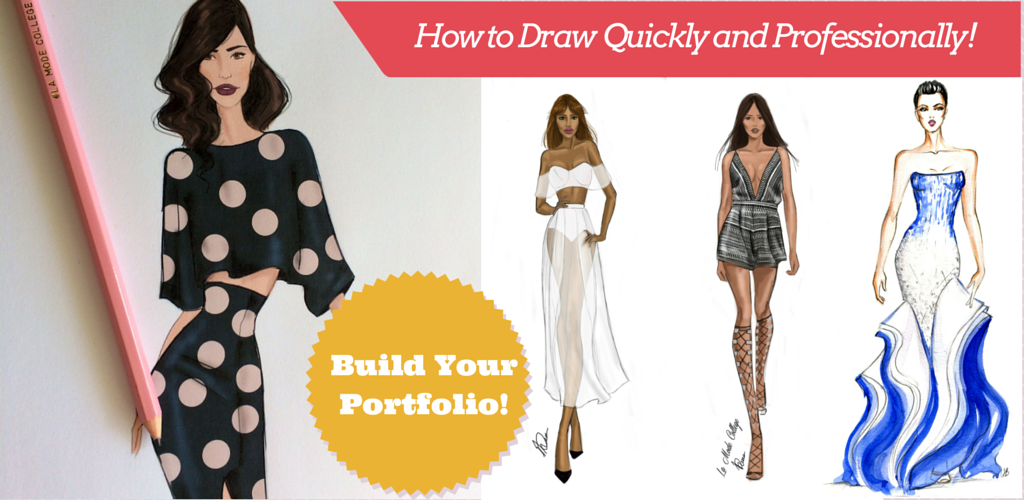 Fashion Design Course Description
Do you want to be at the forefront of the fashion industry?  Do you want to impress your future employers with your industry knowledge? The Certificate of Professional Fashion Design and Product development is the way to your success in the industry.
Whether it be designing and marketing your own label, or working as a designer or product developer for a large fashion company, learn everything you need to know to build your portfolio and extend your knowledge of the commercial fashion design market to get your competitive edge. If you are interested in design and want to be able to express your creative talents, this program will teach you the basic fundamentals of successful design, and how to market them to a particular target market.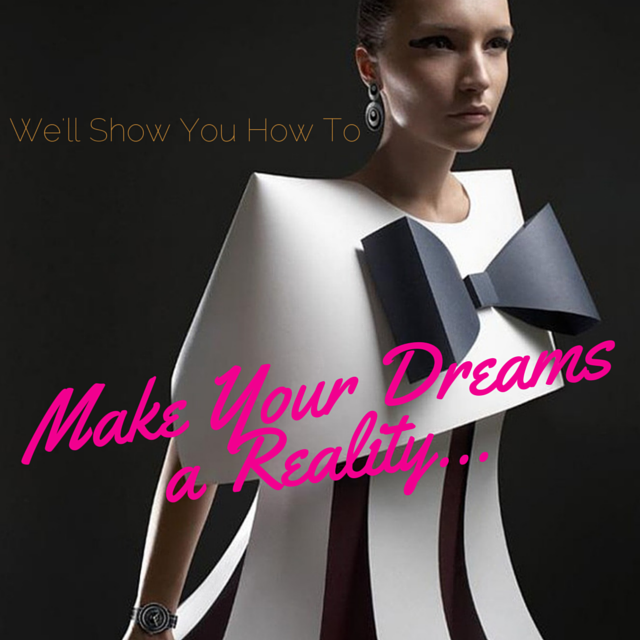 Course Features
How to quickly and easily get started as a professional fashion designer

How draw your designs professionally so you won't look like an amateur

How to get your designs made at a fraction of the cost

The 5 most important things to consider when starting a business

The 7 secrets of the fashion industry

The secrets for finding a reputable supplier to make your garments

How to secure an appointment with a top Fashion Buyer of a retail store

An interview of the do's and don'ts with a successful fashion designer

The most important lessons for starting your line so that you don't waste money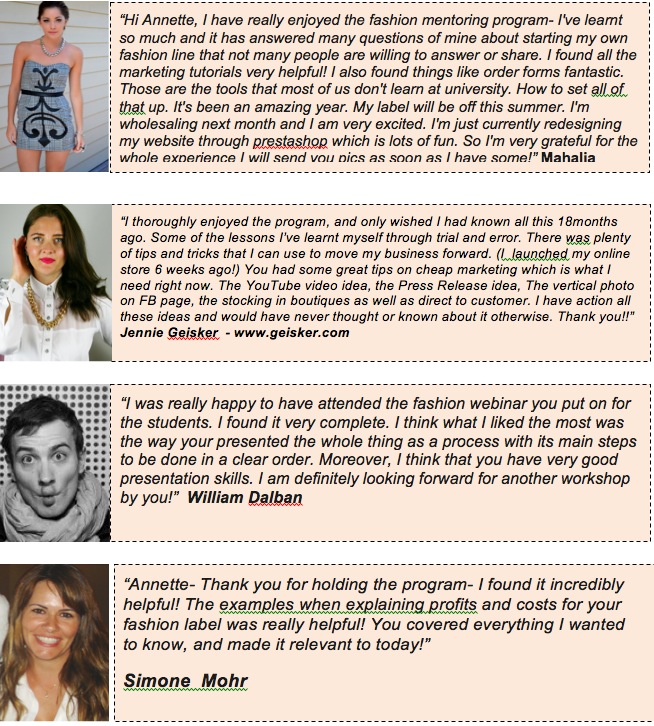 Course Overview
INTRODUCTION TO FASHION
Introduction to the World of Fashion

Wholesale and Retail fashion: What's the Difference?

The Evolution of Fashion: The Fashion Cycle: Why some trends disappear faster than others

Where Trends Come From: and How to Predict the Trends

The History of Fashion: Why does History Repeat in Fashion?

Careers on Fashion- How to get the Job you Want!
FASHION DEVELOPMENT AND DESIGN
How to Successfully Design a Clothing Range

Couture vs. Ready to Wear:  Which one is for you?

Leading Designers:  Are You the Next Big Designer?

Range Building: how you can build a successful range of clothing that sells!

How to Get Your line picked up by a Fashion Boutique or large Retailer

The Design Phase: Design Considerations : what MUST you know when designing your range?

Fashion Forecasting: How to be in 'style' at the right moment!

The Fashion Calendar:  what trade shows are on and where?

How to Get Your Designs Made

How to find your successful money making niche!
FASHION BUSINESS
How to start your own Fashion Label- Successfully!

8 STEPS to Starting a Business

Raising Start Up Capital- How to get the loan for starting your range..

Government Grants

Tips For Success

What you need to know before you go into business!

Trade Shows: where can you sell your clothes to buyers?

How to Write a Business Plan to get funding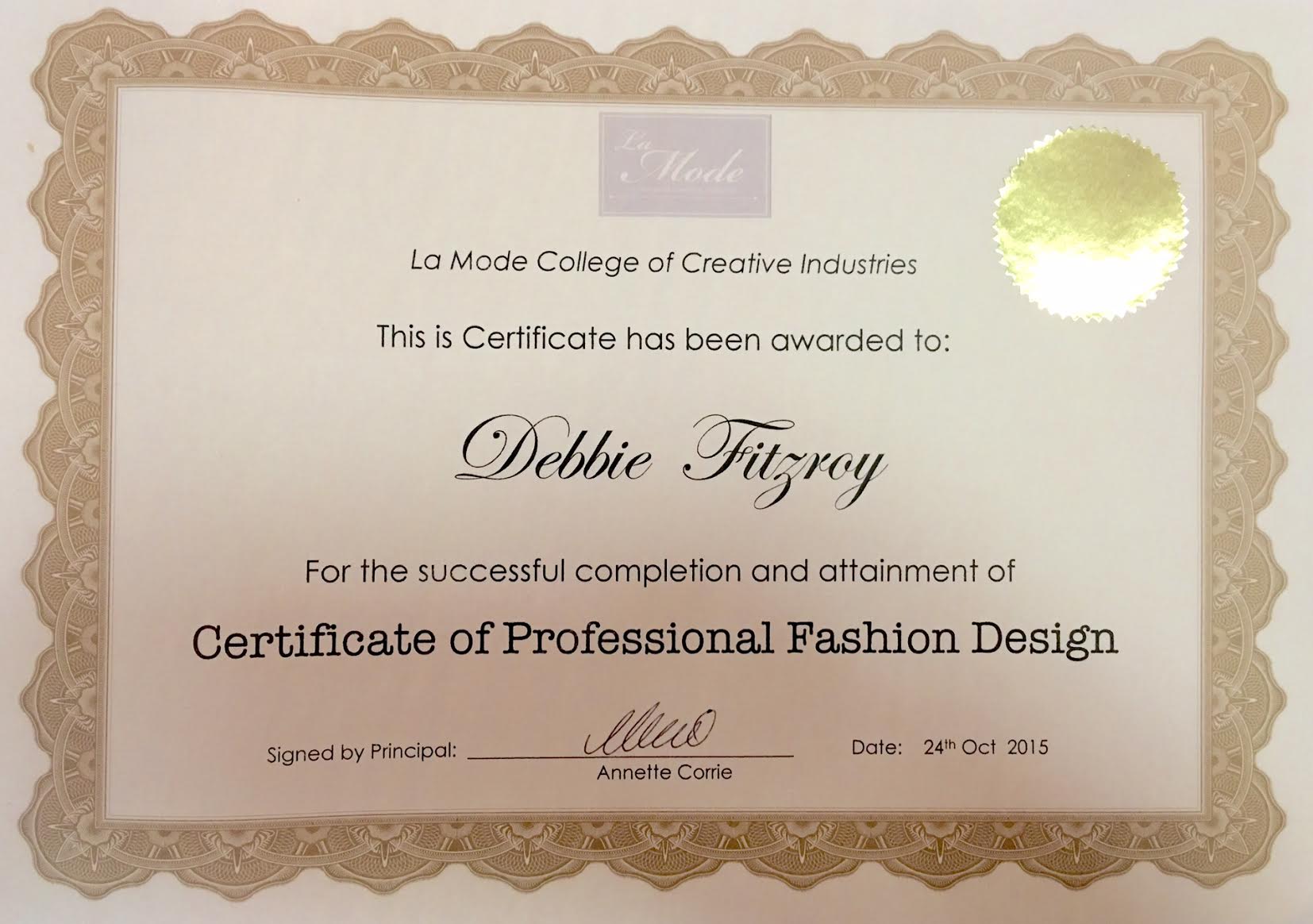 Testimonials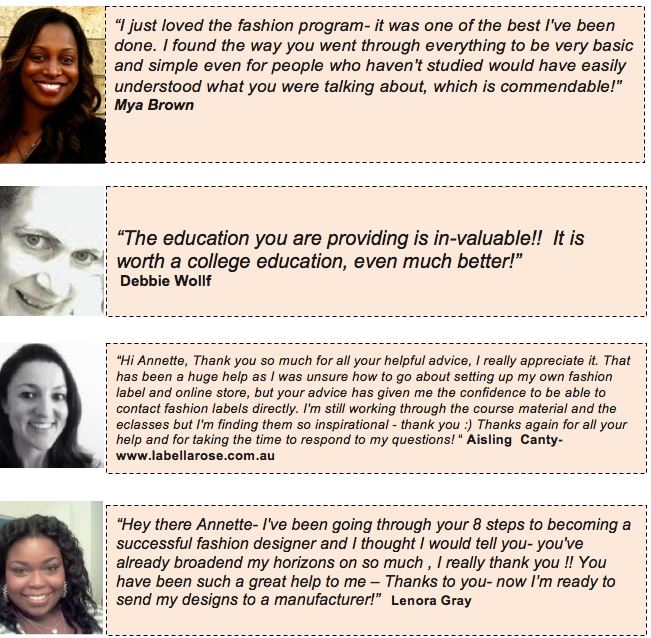 Study Materials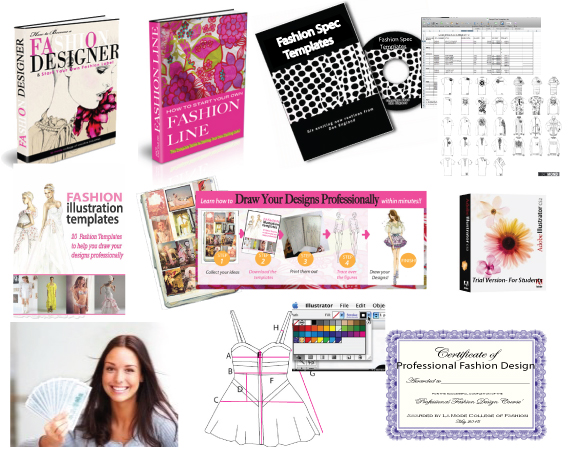 HOME STUDY PACK  'Professional Fashion Design'
PROFESSIONAL FASHION DESIGN MANUAL Professional Fashion Design and Product Development
LIST OF 50 CLOTHING MANUFACTURERS To Make Your Designs
RESOURCES DISK Fashion Illustration and Spec Drawing Templates
HOW TO START YOUR OWN FASHION LINE  The Tips For Success
FASHION MARKETING E-CLASSES How to Get Your Designs Stocked In A Retail Store
FASHION BUSINESS E-CLASSES  How to Earn Big $$
VIDEO TUTORIALS Instructional Videos You Can Watch at any time
BONUS: 12 Months Fashion Mentoring- Limited Offer.   Presented in an easy-to-follow format, the extensive home study course allows you to learn at your own pace and will provide you with the in-depth and yet practical knowledge and tools you need to begin successful operations as a professional fashion designer, quickly and easily. This course offers a very sensible and realistic approach to developing your fashion label, enabling you to do so economically and affordably, so that even if you are on a limited budget you can successfully enter this field and enjoy the satisfaction and personal rewards which come with a successful .