At La Mode College we pride ourselves in training the next generation of fashion stars- in this ever changing fashion business environment!  Our specialised 'Professional Fashion Buying Course' helps students gain the best training for on the job fashion buying in large retail environments.
If you are looking for a career in 'Fashion Buying'- here are some of the best fashion buyer jobs on offer at the moment- with some of Australia's leading fashion retail companies.
18 Fashion Buyer Jobs You Can Apply For Right Now
As the Womenswear Buyer, you will play an integral part in driving our Product Strategy forward in order to achieve sales targets. You will lead and manage all aspects of the Buying strategy to differentiate Beginning Boutique in the market as well as deliver on the overall business strategy.
The Armani Group is one of the leading fashion and luxury goods groups in the world today with 9,000 direct employees and 13 factories. It designs, manufactures, distributes and retails fashion and lifestyle products including apparel, accessories, eyewear, watches, jewellery, home interiors, fragrances and cosmetics under a range of brand names.
Giorgio Armani Australia, is looking for a motivated and driven Womenswear Buyer to join our Merchandising team. With strong organisation skills, you will possess exceptional multitasking skills and be able to work efficiently in a fast paced environment.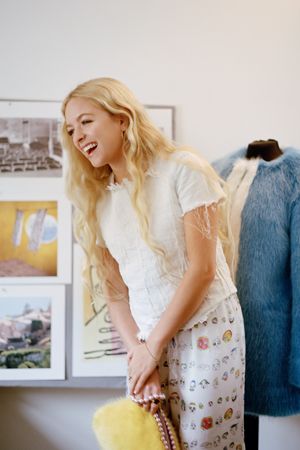 David Jones wants to inspire people to lead an extraordinary life. To do this, we've curated the world's leading brands across fashion, beauty and home. This edit makes David Jones a place where people can explore and define their personal style – a destination offering impeccable service and an experience that makes the choice of extraordinary easy.
The Merchandise Group is responsible for ensuring that our range and selection continues to remain fresh and relevant to our customers. The team is committed to delivering the very best range of brands and exclusives, across David Jones at competitive prices to enhance the customer's experience.  We are looking for an assistant Ladieswear Buyer to join our head office in Melbourne.
City Beach has an amazing opportunity for a motivated and analytical Women's Assistant Buyer/Planner to join their team!
Reporting to the Company Director and working under the direction of the senior Women's Buyer, the Assistant Buyer/Planner is responsible for ensuring we have the right product at the right time and in the right stores.
As the leading #1 Online Fashion Retailer in Australia, with a customer-centric focus, we are defining the future of Fashion Retail in Australia and New Zealand to inspire the icon within every customer. We achieve this through being true to our customers by channelling the latest in technological advancements, partnering with leading Domestic and International Brands and hosting a local customer service team to provide the most personalised and efficient customer experience out there. The Iconic is seeking a Ladieswear Buyer.
Culture Kings is Australia's leading street wear and lifestyle retailer. Due to rapid growth, we are expanding and introducing this new key role to the business.
The Role – We are looking for a highly experienced Buyer to join our CK Team. This is not a boutique fashion or traditional fashion role. Our customers are uber cool, powerful, confident and bawese individuals and we are looking for someone that sees the direction we are taking to own street wear globally.  This is a fast paced, competitive role and we only hire the best!!!
GLUE Store, is part of the Next Athleisure Group (JD Sports, Super Glue & Trend Imports) and is a leading youth retailer specialising in street, denim, lifestyle clothing and accessories. Being the House of Brands, we carry some of the hottest and on trend fashion from well-known international, national and local brands.
The Buyer's Admin is responsible for the planning, administration and process support to the Buyer. The Buyer's Admin is accountable for managing the flow of merchandise within the department. They must maintain effective relationships with suppliers, data management and data integrity. This is a 3 month contract.
MyHouse is a successful, family owned retailer with 42 stores throughout NSW, ACT and VIC, and a total of 60 years trading experience in homewares. MyHouse continues to inspire its customers to beautify their houses into homes. Based in their office in Botany, they are currently seeking an experienced Buyer's Assistant to join our expanding business. Reporting to the Merchandise Director, the role is accountable for providing assistance in all aspects of the buying department such as managing time deliveries, sample processes and design briefs.
Founded in 1985 on Melbourne's Collins St, Harrolds is a living fashion institution supporting Australian designers and providing a home for luxury fashion in Australia.  The exclusive Australian home of the finest collections from Tom Ford to Balenciaga, Harrolds combines tailoring and modern luxury pieces with the most sought-after looks of the season. With stores across Australia, Harrolds is the home to more than 70 of the finest design houses in the world.
After a fantastic year in 2017 and having doubled turnover in the last two years, we are now on the lookout for a contemporary Menswear buyer to join the team.
IVARO is currently working with an established and growing Sports and Streetwear Footwear retailer based in Melbourne who are seeking highly motivated, driven and passionate Buyer to join their team. The business has gone from strength to strength over the past few years, becoming the market leading Streetwear footwear retailer in Australia and New Zealand.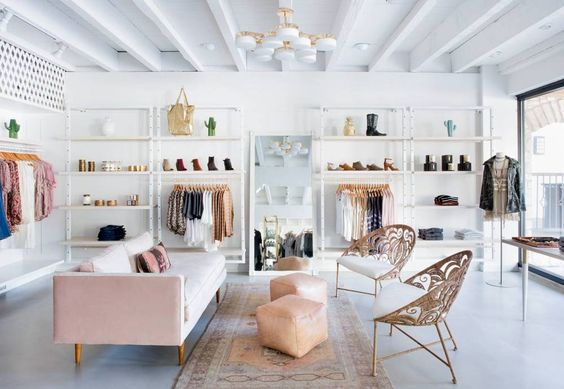 Billini is an on-trend fashion footwear and accessories brand taking the industry by storm. There stylish designs, high quality and value for money have set the stage for our continued success and growth.  Billini can be found in more than 500 leading boutiques and footwear chains Australia-wide as well as its own 10 retail stores located in NSW/ACT and online at billini.com.

They are seeking a diligent, results driven and experienced buyer who is ready to take on their dream job within a company offering great opportunities and benefits.
This newly created role is fundamental in continuing their strong success and will work in tightly with the product and finance teams to build on the incredible growth the brand is already experiencing. Leading the assistant buyer, this role will be responsible for…. ( Click here to read more)
Sheils- is one of the most well-known retail brands based in South Australia. We are looking for someone who has high energy levels with a "can do" attitude and is in the fast lane looking for career progression to become a Buyer.
Reporting to the Head of Buying & Planning you will coordinate, execute and manage and assist in developing and executing a product strategy to meet company goals.
International brand that has been in market for over 30 years under a new creative direction they have become a must have fashion powerhouse.  Sydney Based.
Located at our Head Office in Alexandria, APG & Co has over 1500 employees representing 3 iconic Australian fashion brands, SABA, Sportscarft and JAG with over 300 stores across Australia and New Zealand. We are seeking a Womenswear Buyer.
Our vision is to empower women by offering them exciting opportunities of learning and growth in a fast-paced, creative, and strategic environment. We LOVE what we do, working as a team, trying new things and pushing the boundaries. We are all about making our DISSH customer look and feel great.
We are looking for A Buying Administrator to work alongside our Buying and Production team to provide administrative functions including supporting the team in meeting and/or exceeding monthly targets.  Reporting to the Senior Buyer, this position is responsible for the management of buying calendars and range appointments, reporting, creating/maintaining stock items, purchase orders, and liaising with buyers, suppliers, stores and sales team to ensure smooth running of the department.
The best opportunity to hit since… well, ever!
This online power house ticks all the right boxes when it comes to fashion forward style and knowing what the IT girls and guys are wearing next.
Based out of a creative hub in Sydney's eastern suburbs, one of Australia's largest E-commerce stores is now looking for an enthusiastic and talented Buyer to join their Buying team.
COTTON:ON was brought to life in 1991 and we're the founding brand of our Cotton On Group family. We have grown to nearly 600 COTTON:ON stores across the globe and we still love exceeding our customers expectations with value-fashion in womenswear, menswear and accessories.
Join our team and help us deliver on-trend basics and fast, fun fashion; all while making sure we're having some fun doing it.
As the Assistant Buyer, you will shadow and support your Category Buyer ensuring sales/trend opportunities are identified, production, margin and OTB exceptions are highlighted, and solutions offered. You will assist to populate a range of on-trend graphic tees that speaks to our customers. In addition, you will be responsible for identifying sales opportunities, budgets, production, margins and general duties allocated by your Category Buyer.
Our story officially began back in 2008, when the team at Cotton On Group saw a chance to take their apparel know-how one step further, helping Cotton On Womenswear and Cotton On Body customers complete their look, head to toe. The team put their fashion-cred and footwear addiction to work, to create a complementary range of shoes and accessories and opened stores dedicated to just that.
At Rubi, we believe that real style has no price tag – join our team and help us deliver easy-to-wear products that are ultra-affordable, fit seamlessly with the looks she loves and can take her anywhere she wants.
As the Assistant Buyer, you will shadow and support your Category Buyer ensuring sales/trend opportunities are identified, production, margin and OTB exceptions are highlighted, and solutions offered. You will assist to populate a range of stylish and practical apparel that's perfect for Rubi customers. In addition, you will be responsible for identifying sales opportunities, budgets, production, margins and general duties allocated by your Category Buyer.
Want Experience?  Or Want to Build Your Fashion Buying Portfolio?
If you would like to build your portfolio with Fashion Buying experience and learn more about what it takes to become a Fashion Buyer- our Fast Track Fashion Buyer Program could be for you. Click here to find out more…